Happy Tuesday Friends!
Summer is officially here and so far it is off to a pretty great start! I am getting into the swing of things with the "new normal" as people are saying and so far, not so bad. I say that now while on summer break, but I know once the school year starts back up, another new normal will have to be made. 2020 is by far the year of just going with the flow!
Speaking of going with the flow, my pool this summer is sadly not opening which means my days of lounging poolside with a White Claw in hand will be far and few between. Thankfully though Isle of Paradise makes THE BEST self-tanner around so while I may not get those relaxing, poolside days, I can still look like I've spent that day sunbathing.
Isle of Paradise tanning drops
My absolute FAVORITE Isle of Paradise product is their tanning drops. I primarily use these for my face, however they can easily be added to your favorite body lotion and be used on your entire body. Having naturally darker features, I buy the Dark drops. On the bottle it say to use 1-12 drops and add to your favorite lotion. In my opinion, anything more than 3 drops would be WAY too much, at least of the dark drops. I personally use 2 on my face and 3 if I add it to non-tanning body lotion and it helps me get the perfect bronze glow.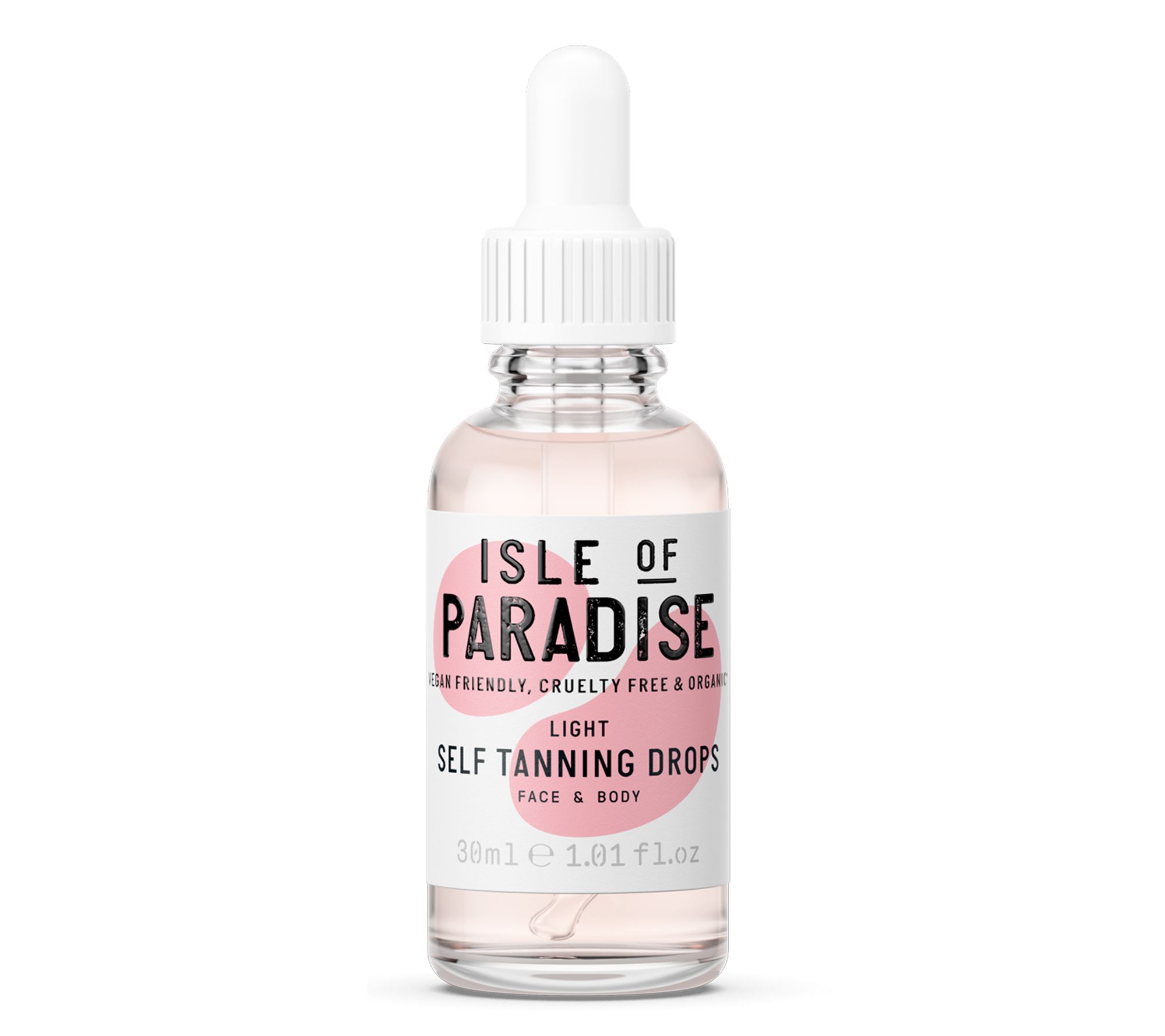 Isle of paradise Clear Mousse
The Isle of Paradise Clear Mousse is another one of my favorites! It is the perfect way to get a whole body glow and, since it goes on clear, there is no risk of getting tanning product on your clothes or furniture. Sadly, the mitt does not come with it, but it is well worth the investment! It helps the product go on easily and evenly. I personally use two pumps on each leg and one pump for each arm. My chest and torso use another pump for each.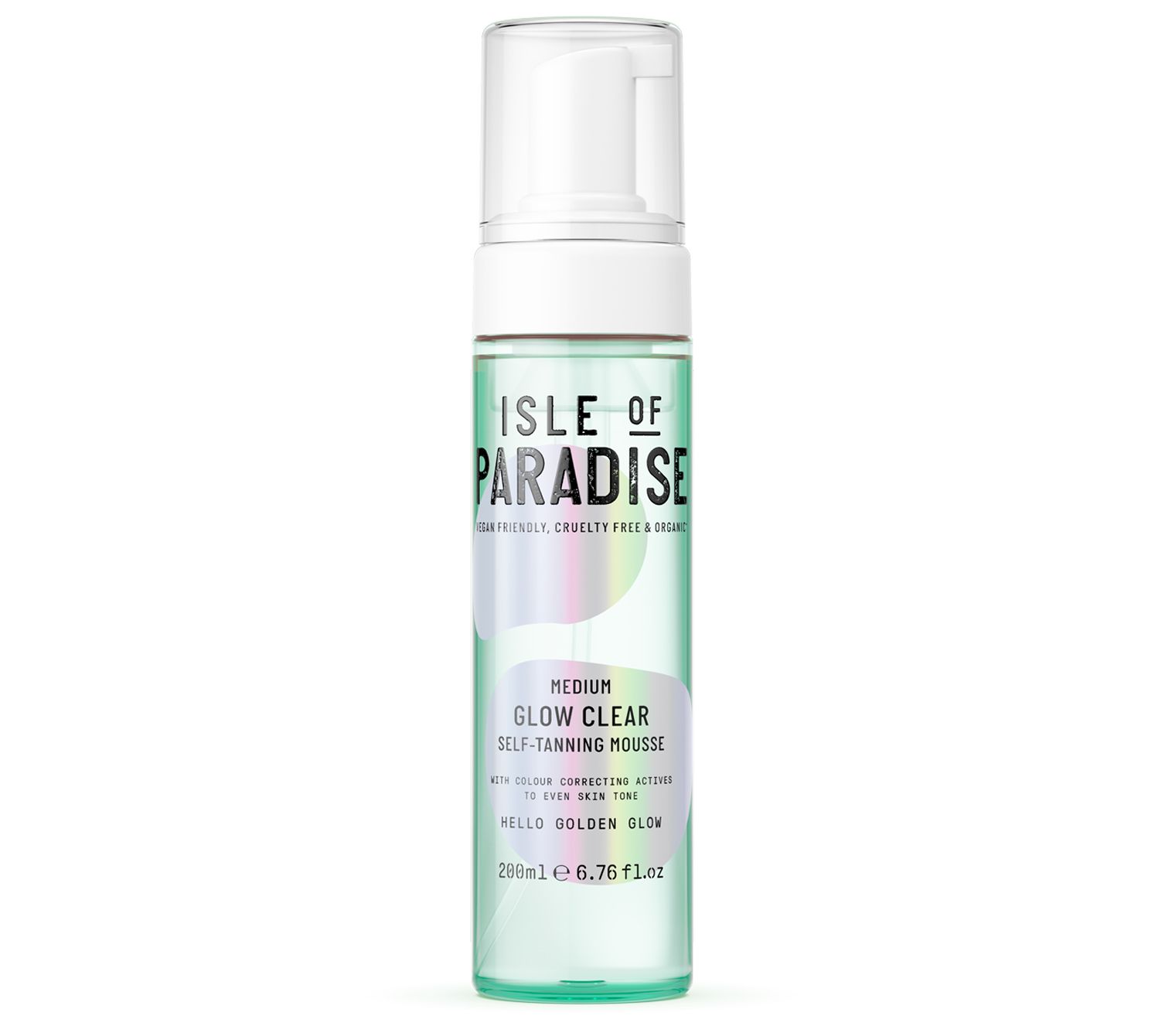 Isle of Paradise Self-Tanning Butter
If soft, hydrated skin is a priority for you, then you need to check out this self-tanning butter! A super moisturizing body lotion that progressively tans your body. For a more dramatic tan, add in your tanning drops for a darker tan. I do this maybe once a week and add about 2 drops to my lotion as I moisturize my whole body. I have been so impressed with how well this works and how soft my skin feels after using it!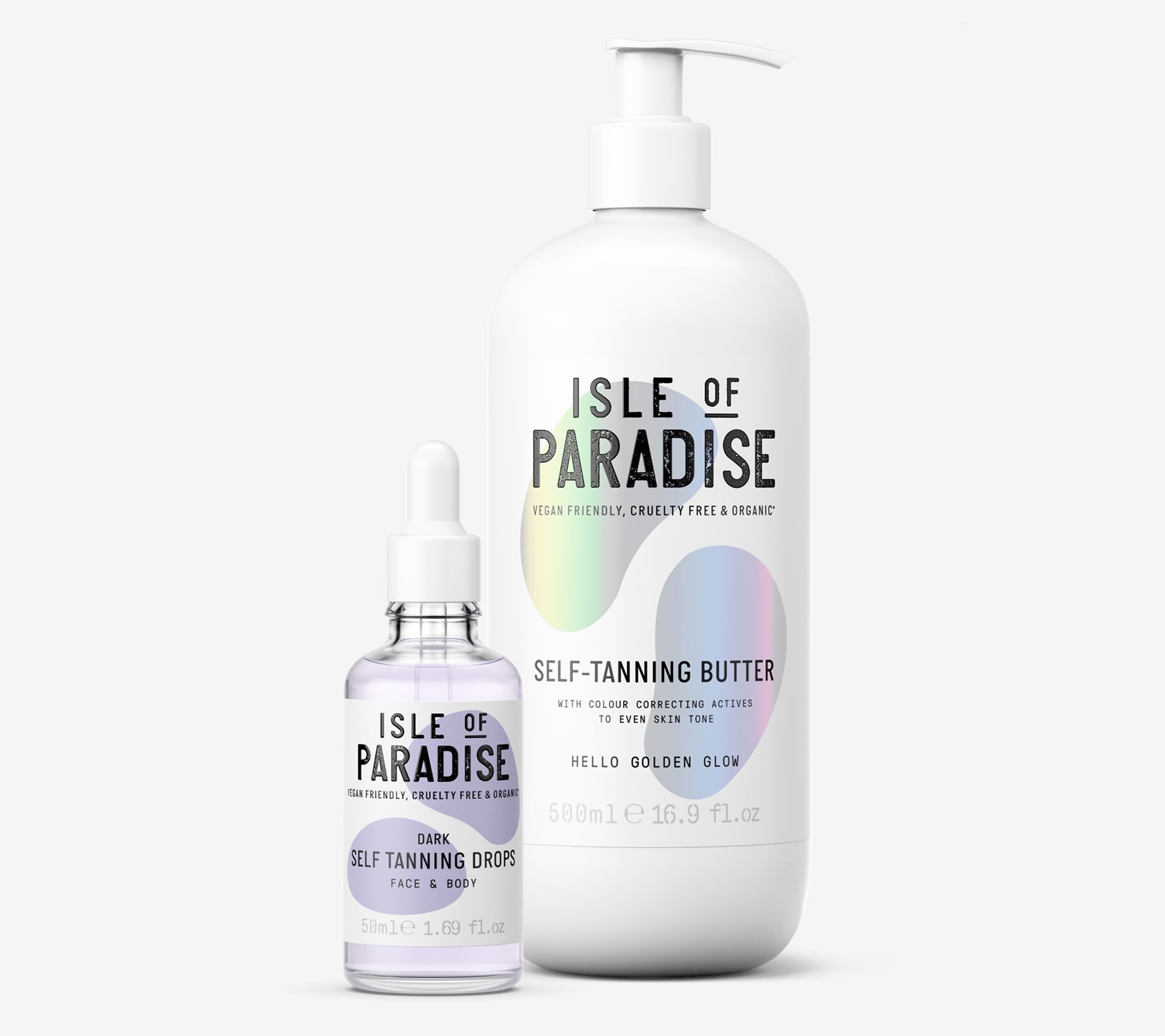 Isle of paradise hyglow serum
Speaking of hydration though, if dry skin is something you struggle with, then this may be the perfect thing for you! I for one have a tendency to have dryer skin and personally have never had an issue with the Isle of Paradise products drying me out. Every body is different though and may have more of an issue with dry skin when using a self-tanner. Thankfully, the people at Isle of Paradise think of everything and have just released this face and body tanning serum infused with hyaluronic acid to help keep your skin plump and hydrated. While I haven't had the chance to try this out myself, I am confident it is just as amazing as all their other products! If dry skin and a bronze glow are important to you, be sure to check this serum asap!