Happy Friday All!
It wouldn't surprise me if by now you are sick of me sharing all the Nordstrom Sale things, but when you're in the midst of a global pandemic and you live alone, you've got to find ways to entertain yourself. In all seriousness though, the NSale is always a great time for fashion lovers like me and I am all for finding the little joys in life right now.
While I have heard some say they are disappointed in the sale this year, I feel the complete opposite! There are TONS of items included in the sale this year that I am loving. Everything from shoes, to outerwear, to home items are atop my list of my Fave Fifteen!
1. Born Studded Leather Booties
No surprise here, my favorite item of the NSale are these GORGEOUS booties. Everything from the slightly distressed shade of leather, to the subtle edgy studs, to the slightly widen, western style of the silhouette, this will be the first thing I snag the second I can!
While I may not be going out much for the foreseeable future, I see no reason why these booties won't still be in style come next fall when hopefully this COVID craziness is behind us. Additionally, while there is a decent size heel on this, I could easily see myself pairing these beauts with a pair of Spanx Faux leather leggings and an oversized sweater, or with a great pair of denim and a sassy jacket.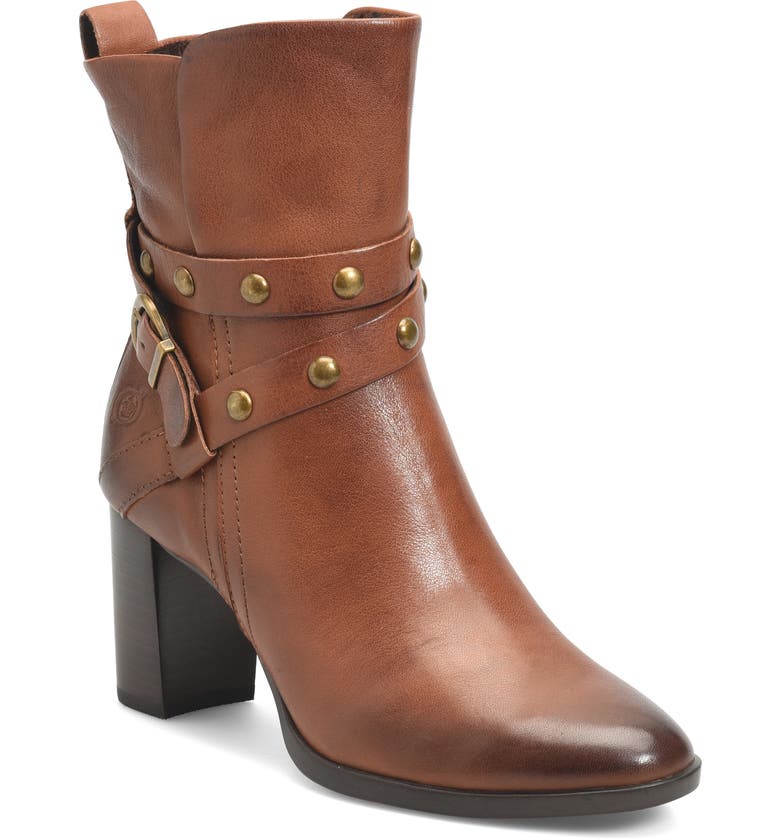 2. Barefoot Dreams Blanket
Jokingly I said to a friend recently that looking at home decor and furniture has become like my "porn". I get sucked into Pintrest or Pottery Barn fantasizing about my dream home and all the ways I'd decorate it. By the way, in my dream home, it seems like I'll have about a dozen bedrooms because I'm head over heels with so many different styles and decor.
Anywho, when I first mentioned this year's NSale back in June, I had said that the one thing I wanted this year was a Barefoot Dreams blanket. After spending significantly more time at home lately, I have realized I need more cozy blankets and the fact the Barefoot Dreams has one with a leopard print just seems to me that it is destiny for me to finally get one. There are several shades/colors of this fun and cozy leopard print blanket, but the light-toned one is what I'm hoping to snag. In fact, I've recently found a whole new set of bedding and pillows that will match it perfectly so it is safe to say I am rather invested!
Sam Edleman Trench
One of the things the NSale is known for is being the perfect time to snag classic, timeless pieces at crazy deals. One item that I have fallen in love with that fits the bill of timeless and classic is the Sam Edelman trench. To be honest, a dream of mine is to one day own a Burberry Trench, however that's still probably a few years away from happening. Nonetheless, a classic trench to seamlessly transition between the seasons has been on my list for quite some time and I think this is the year I finally make it happen! For just under $100, I can see this selling out quickly so I am keeping my fingers crossed I can snag it for myself before all of the other fashionistas add it to their wardrobe!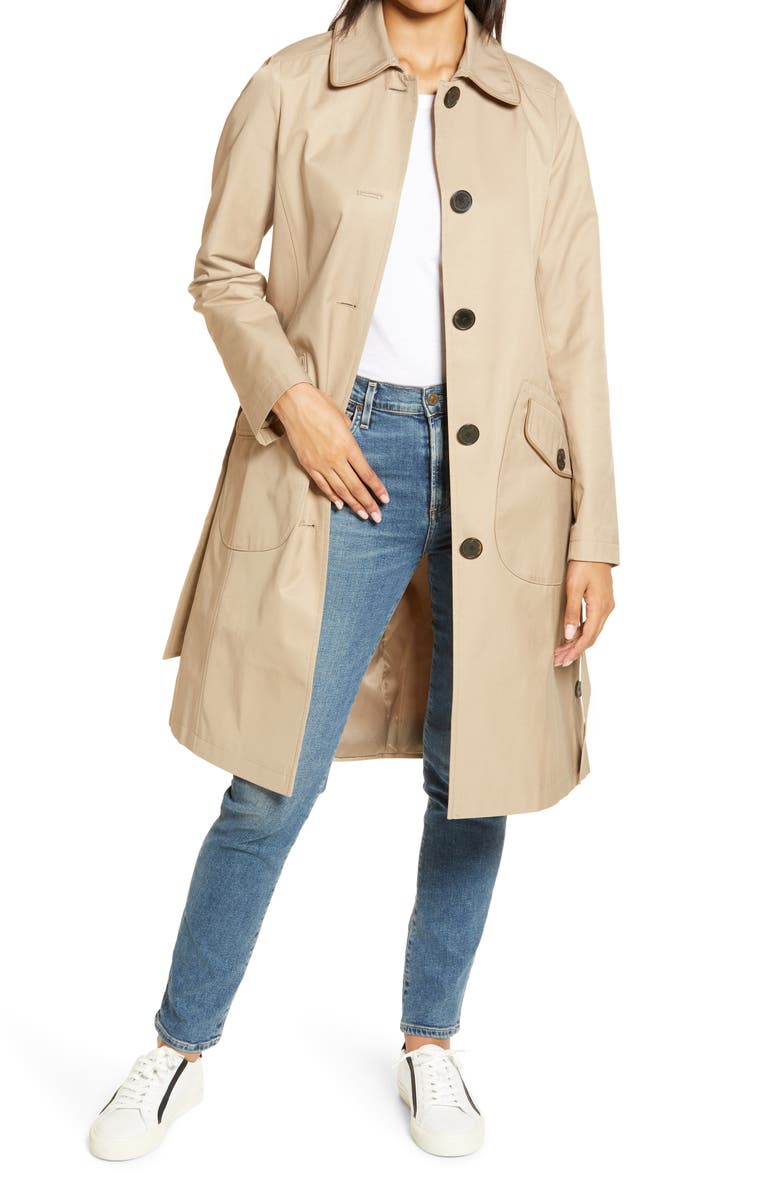 4. Steve Madden Mules
If you ask my boyfriend, he'd say I mention one man's name far too much for his liking. That man you may be wondering isn't Zac Efron or Ryan Reynolds (although they're mentioned pretty frequently too). The man in question is none other than Steve Madden. I'd be willing to be that at least a third of my shoe collection is comprised of Steve Madden pieces. Everything from booties, the sneakers, to mules has found its way into my closet. Steve Madden is a brand that I share frequently and cannot recommend enough so when anything of his goes on sale, you better believe I am here for it!
One of his latest designs to find its way into the NSale this year are these adorable mules in a variety of colors and prints with a small chain atop the bridge of the foot. The edgy, yet subtle touch gives these mules a look that others do not posses. Additionally, being available in classic colors such as black leather and tan suede, as well as leopard print and crocodile skin allows this shoe to fit the bill for tons of different women out there! Just one of the many reasons why Steven Madden is the best-there is always something for everyone!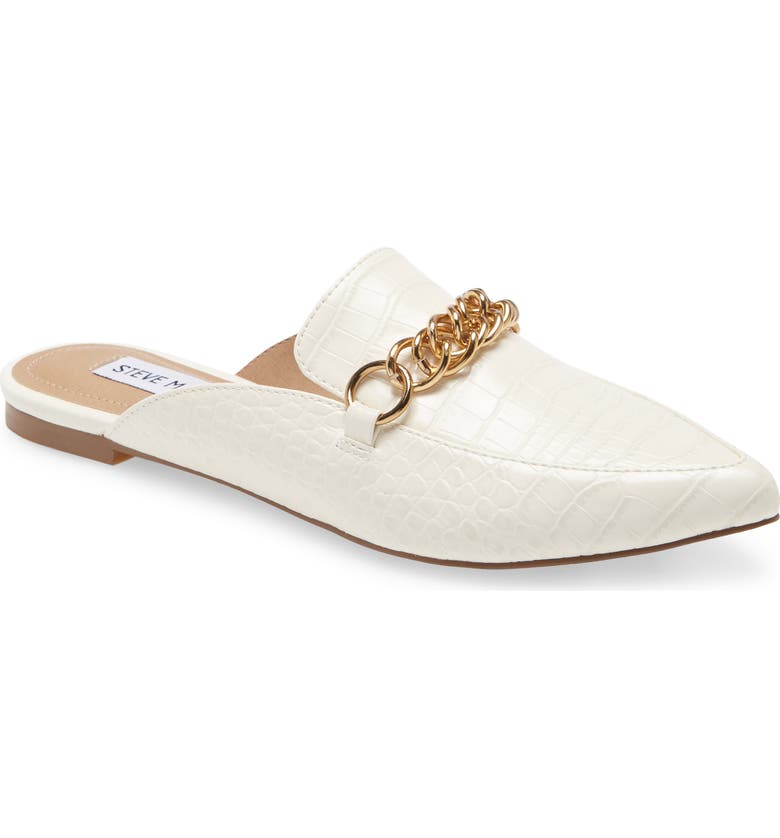 5. Barefoot Dreams Cardi
Even though the Barefoot Dreams blanket is high on my list, I couldn't help but fall in love with their leopard print cardigan as well. The big, bold leopard print is something I would definitely wear and knowing the quality of Barefoot Dreams, this cardi would last me for years! From wearing it to school (once we finally return) to lounging around at home, or even when traveling (because, like school, that will be a normal thing again too eventually!), I know this cardigan will get plenty of use.
6. Patagonia coat
I will be the first to say that I am not a big fan of winter. From the colder temps to the slush and ice, I could easily go without it all. Unfortunately though, I live in Ohio where winter is as inevitable as Ohio State beating Michigan (Go Bucks!). One thing I have considered snagging for years is a Patagonia coat. This year's sale actually includes several of them and at hugely discounted prices. While I may not get tons of us out of it this year with staying home more and more, this will be an item I will use for years to come!
7. Tory Burch Crossbody
One brand I was pleasantly surprised to see a number of items included in the sale was Tory Burch. This preppy, boho-chic brand has a little bit of everything in the sale this year from bags to shoes to jewelry! One of my FAVORITES of not only the Tory Burch finds, but out of the entire sale was this crossbody bag. Simple and chic, this is a bag that will get endless amounts of use out of! I have been on the hunt for a lighter leather small bag and this may just be the one I finally get!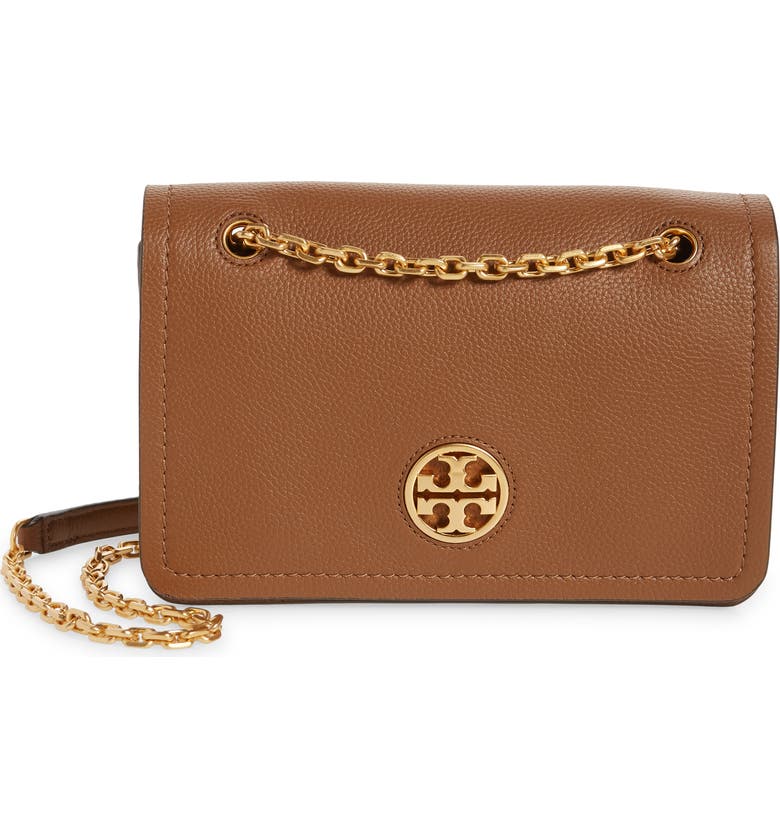 8. Leopard Rain Coat
If shoes are my favorite thing from the sale, coats and jackets are definitely a close second. There are plenty of cute coats and jackets in this year's sale, but this fun leopard rain coat is high on my list! I'm the worst when it comes to umbrellas, so rain coats are definitely more my speed. This one would be the perfect way to stay cute (and dry) on those drizzly fall days whether you're running into your office building or back out to your car after a grocery store visit!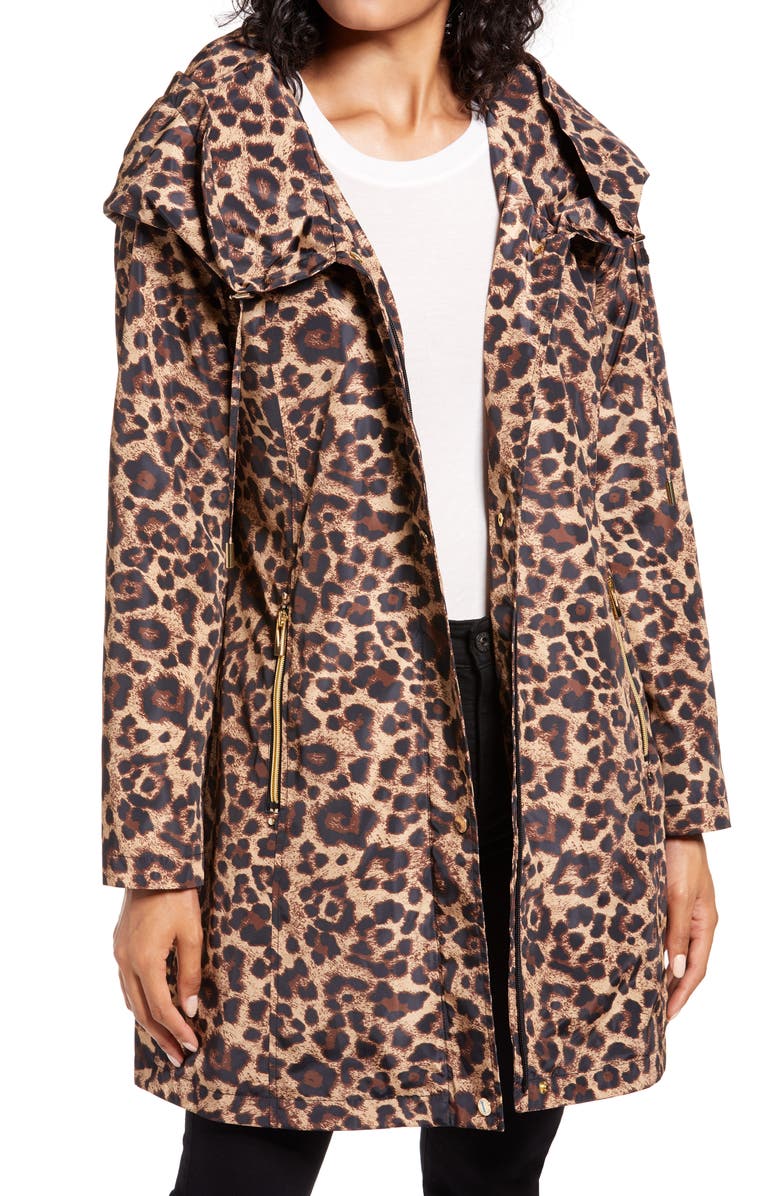 9. Tory Burch Booties
Now I'll admit, these booties are a bit edgier than my typical style, but for some reason, I cannot stop thinking about them! Coming in a brown suede style as well, I am kind of loving both. These are ones that I am a bit on the fence on snagging as they are still over $200 even with the sale, but I seriously go a bit gaga over them every time I look at them!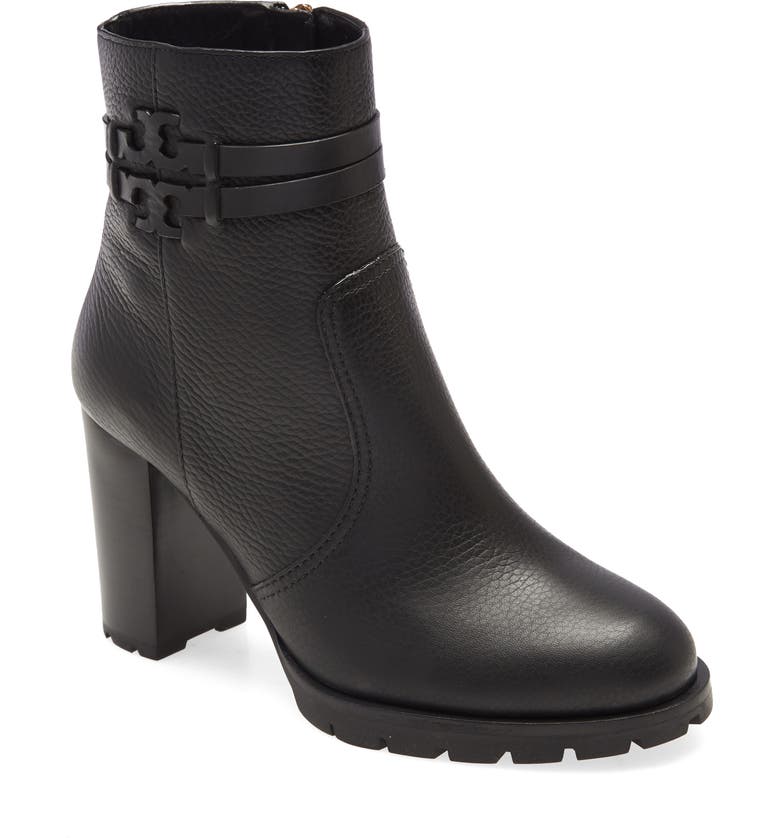 10. Zella Joggers
Back in March, when the world shut down, I invested in quite a bit of loungewear. Admittedly, this was something my wardrobe definitely lacked so I welcomed the addition! One of my favorite pieces that I added during this time was a pair of Zella joggers. Not only did they fit like a glove (lose enough to be comfy, but fitted enough to be flattering and shapely), but they quickly became a part of my everyday wardrobe. When I saw that more Zella joggers were included I got so excited because whether the world is still partially shut down or wide open, I am a Zella jogger fan for life and will be wearing these to the end of time!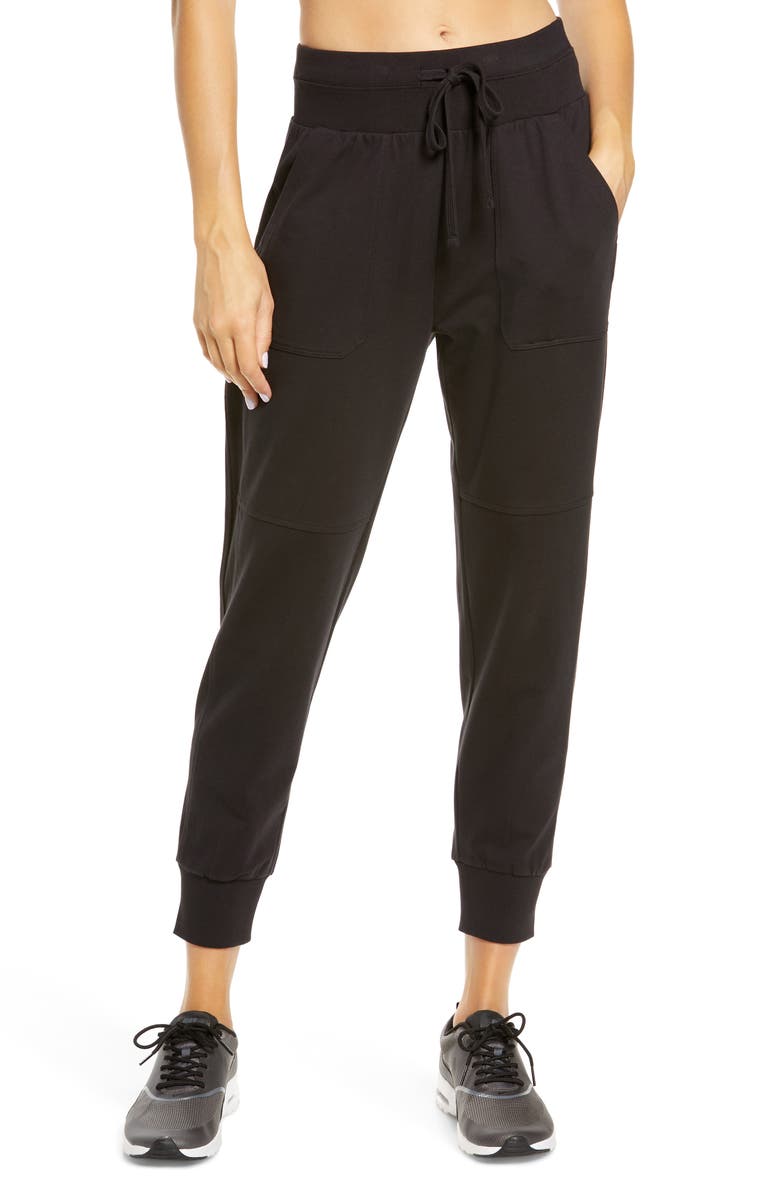 11. Free People Teddy
I'll admit, when the Teddy coat trend first came around, I was not a huge fan. My style by nature is more classic and this felt way too trendy for me. In my mind, I thought it would come and go quickly and be blip on the fashion radar. Here we are though a few years later, and Teddy coats and jackets are still here and I have to say, I am HERE for it! If you haven't tried out this trend yet, give it a shot! These coats and jackets, particularly this Free People Teddy jacket, are insanely comfy and surprisingly warm. A long teddy coat I bought two years ago keeps me nice and toasty in the fall and winter months and this Free People one looks like it will be the same way! The brown color will be perfect for fall and a fabulous coat to transition from fall to winter!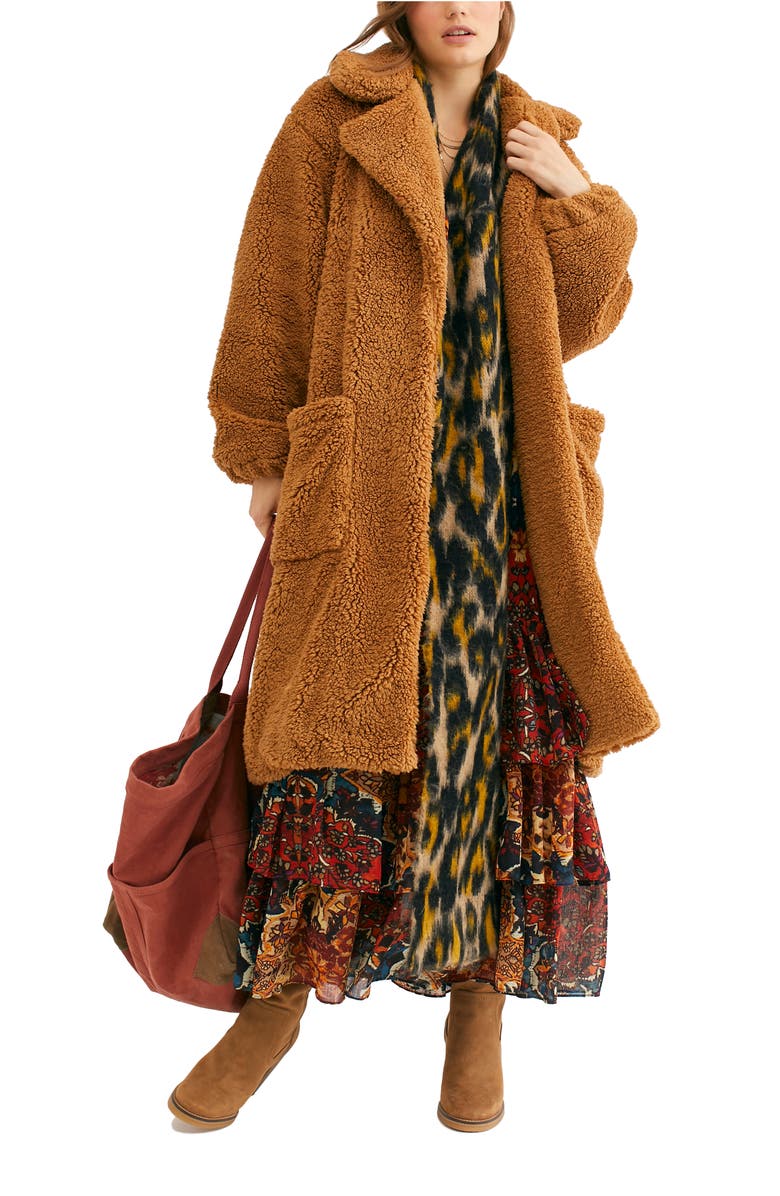 12. Tory Burch Sneakers
It's no secret I have jumped on the sneaker trend with full force! With a whole row on my shoe rack dedicated to cute and trendy sneakers, it shouldn't surprise anyone that these TB Sneakers are on this list. With a subtle pop of color and the signature Tory logo emblazoned on the side, these would be the perfect addition to both the fashion sneaker novice, as well as the sneaker obsessed like myself.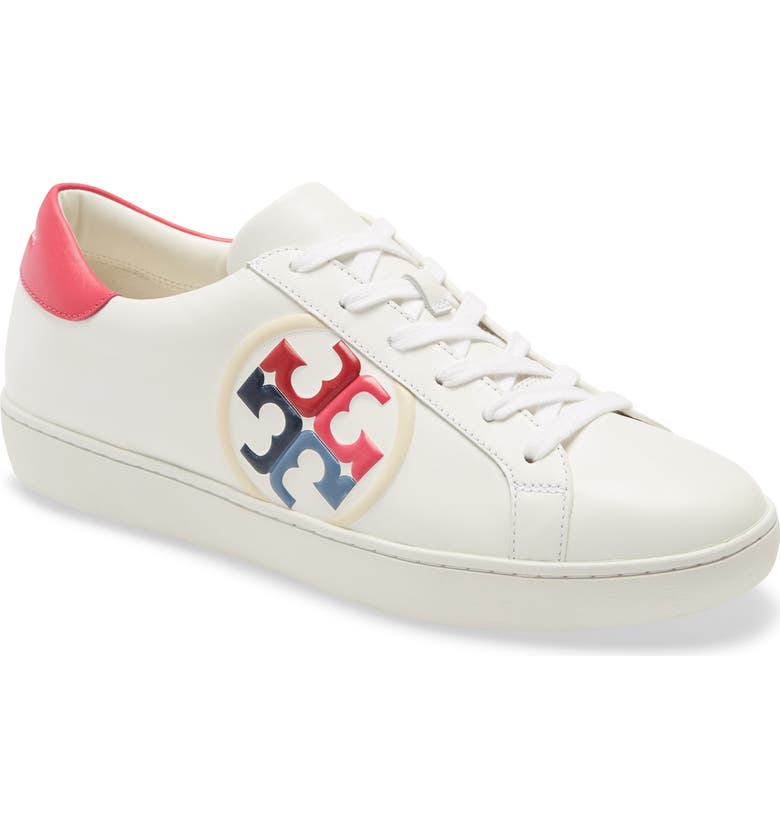 13. Patent Leather Trench
I know, I know…about half of this list is is jackets, but this one is just too good! Chic, sassy, and sexy, for under $100, it's hard to pass up this gorgeous find! I can so see myself styling this with a great pair of denim or overtop a sassy little dress for date night. This jacket comes in three colors, but the black would be a timeless addition to any closet.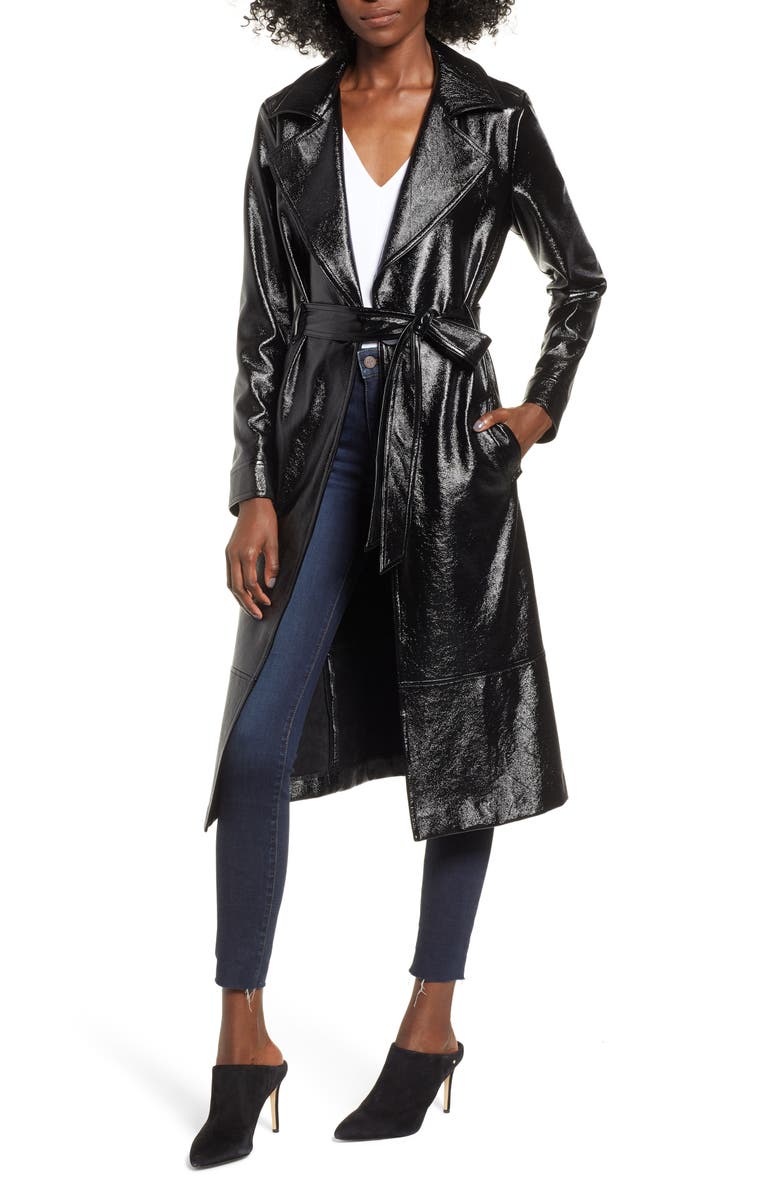 14. Free People Sweater
Despite this being lower on my list, this sweater is easily one of my faves! Free People is known for being comfy, chic, and exceptional quality. This sweater comes in several other colors, although the white is my particular fave! I can see myself wearing it with Spanx leggings and cute booties, as well as dressed more casually with lounge leggings and slippers. Perfect for fall, winter, and those inevitable colder days we have in the spring!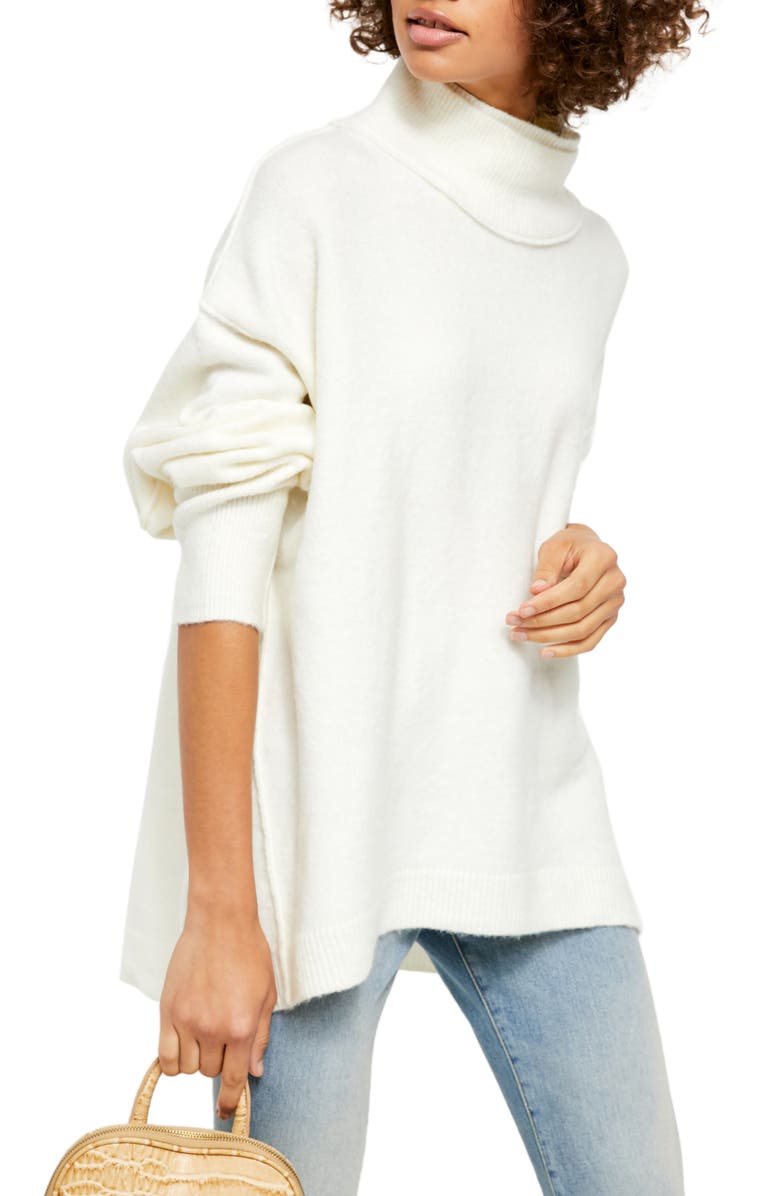 15. Top Shop Cable Knit Cardi
Last, but certainly not least, is this Top Shop Cardi. There are several Top Shop cardigans included in this year's sale, but this chunky cable cardi is by far my fave! It looks just as comfy as it is stylish, and speaking from my experience from last year's sale, the Top Shop cardigan I snagged then was easily one of my most worn items! I can see this one going quick and being worth every penny!