Happy Tuesday Friends!
As the temps slowly rise, all I can think about it sitting on a nice patio, sipping a glass of wine, and living my best life. I know we're still a bit of a ways off from having consistent patio weather, but as the neurotic planner I am, I figured for all my Columbus followers (or anyone who finds themselves in the area during warmer days) I'd share my favorite Columbus patios!
Unless you're new around here, you know I love my wine! Red, white, or sparkling, I don't discriminate! One of my favorite places to sit outside and sip my favorite wine is at the Wine Bistro. Unsurprisingly, they have a wide variety of wines and offer unique flights for just about any palette. Their food menu is just as good (their fondue trio is a personal favorite) and they offer cocktails and beer for those who may not love wine or are wanting a bit of variety. Located in the midst of Upper Arlington, their patio allows for great people watching, as well as intimate conversations and laughs with friends. As soon as the weather is nice enough, you better believe you'll be finding my on this patio and living my best life.
Local Roots, Powell
Perhaps you're on the other side of Columbus or you're just looking for a fabulous patio with a varied menu and live music-look no further than Local Roots in downtown Powell. Their large patio it the perfect place to grab a happy hour drink and appetizers or a delicious special off their seasonal menu. Local Roots frequently has live music and their menu offers a wide variety of items, including pizzas and calzones to scallops and buffalo chicken dip. I've yet to have something off their menu that I didn't love and the customer service is always above par! Major bonus too, they have a huge parking lot available only for their patrons making the whole experience amazing from beginning to end!
One of my favorite places in Columbus for brunch, happy hour, or late night is Forno. Their menu has a little bit for everyone and their unique drinks make it a must stop if you're visit Columbus or just spending time in the Short North. Their patio is right in the middle of the Short North and is the perfect place to be on a Saturday afternoon for brunch or a Thursday evening for Happy Hour. Whatever brings you into Forno's patio, you'll have an exceptional experience, especially if you try the Boozy Strawberries!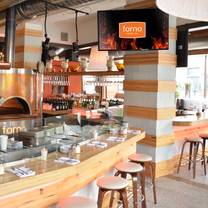 Local Columbus friends know all about how amazing Pins Mechanical is! It is not simply a bar, but an attraction as well! Their Bridge Park location is in the epicenter of it all with easy access to food trucks and parking. Their patio is a great place to be on a hot summer day or while you're waiting for a bowling alley. From their large assortment of craft beers to one of a kind cocktails, this is a must to visit if you find yourself in Columbus.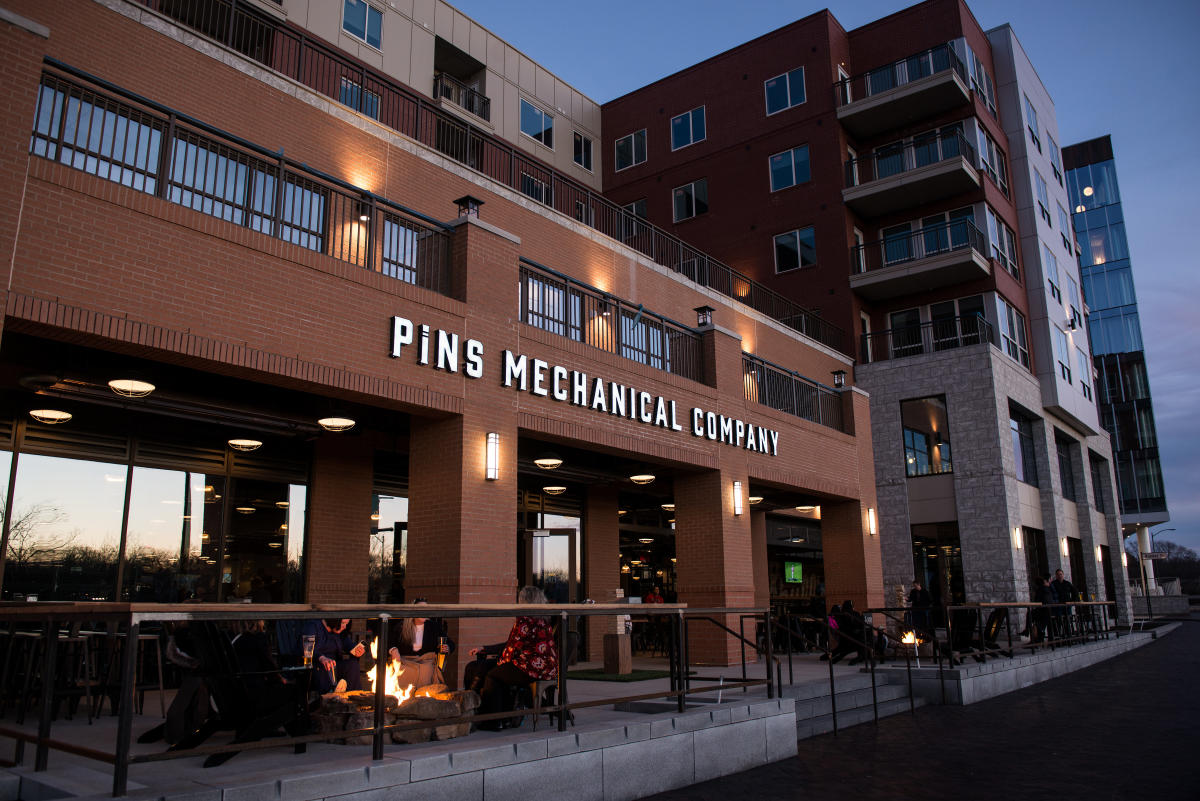 Last, but certainly not least, of my favorite Columbus area patios is Updown Deli and Brew in downtown Westerville. This hidden gem is a cult favorite from those who have been privileged enough to find it. This is the perfect place for a summer's day lunch or for happy hour with your friends. Their menu consists of their own specialty craft beers, delicious sandwiches, and classic cocktails.